About our Snowmobile safety training courses…
Our course content is designed by snowmobilers, for snowmobilers, following the British Columbia Snowmobile Federation, Canada Safety Council course guidelines. We've added extra content to the program based on genuine expertise, expanding the course to cover, how to get unstuck quickly and efficiently, common trail side repairs, basic avalanche skills and more. Our instructors have years of experience and skills, which are passed on to our students in a fun, efficient, and effective manner. The skills learned will save you time, money, effort and most importantly, will help keep you safe.
Our business is mobile, meaning we come to you. The benefit is training specific to your terrain and work place needs. Riding powder, no problem we show you how to get it done, towing heavy loads, no problem, we show you several towing techniques to keep you and your load safe. Even if you do not take our AST1 course, we will show you how to pick out avalanche paths and show you how to traverse them as safely as possible
The course consists of discussion lessons, riding lessons, course manual, written test, various safety information handouts, and optional: safe snowmobile operation DVD.
The discussion lessons, course manual, and handouts, provide discovery and discussion of the principles and practice of riding a snowmobile, prior to the implementation, as well as provide students an opportunity for review of skills obtained post training.
The riding lessons provide Hands-on practice of riding exercises under the supervision of a Certified Instructor. Instruction and observations are provided to encourage safe and proficient snowmobile operation.
Trail riding allows students to practice and hone the skills learned on the riding range, and put them to use in real world snowmobiling conditions similar to those they are likely encounter in the field.
Most Popular
Recertification Snowmobile Operator (RISSOT)
1 day course
CSC certified
rental snowmobile and avalanche safety gear available
Most Popular
Enhanced Snowmobile Operator (E-ISSOT)
2 day course
Hands-on training
CSC Certification
snowmobile and safety gear rental available
Most Popular
CSC Snowmobile Operator Certification(ISSOT)
1 day course
Industrial Safe Snowmobile Operator
rental snowmobile and avalanche safety gear available
CSC Certification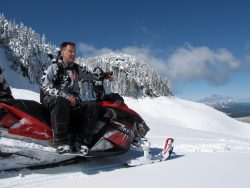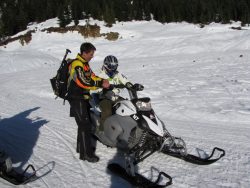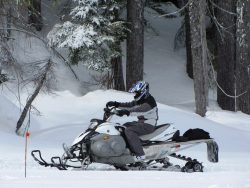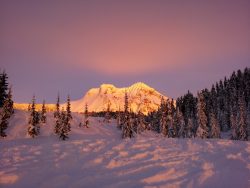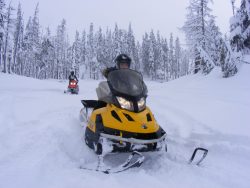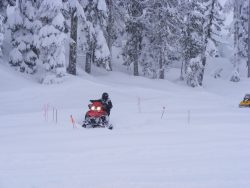 Benefits…
Reduce your workplaces motorized back country risk situations
Increase participants skills, knowledge, safety and confidence
Decrease your snow equipment maintenance issues
Comply with WorkSafe BC part 16 Competency of Operator/Mobile equipment
We offer on-site snowmobile safety training as well as safety assessments to address the safety requirements of your workplace setting.