OVR Safety training with passion…
We are committed to providing clients, with the most comprehensive Off Road Vehicle Safe Operator and AST1 training possible, so in real world situations, clients have the skills and knowledge to make safe and effective decisions.
---
We provide Off Road Vehicle Safe Operator Training: ATV, UTV, snowmobile, and snowtracked ATV/UTV.
As well, as offering "motorized specific" Avalanche Skills Training (AST-1).
BackCountry Safety Training is mobile operation, meaning we come to you. The benefit to your organization: training is done in the terrain your employees will encounter. It is convenient for your company and we tailor the training to meet work place needs.
Employees need to ride deep powder, no problem, we show them how to get it done. Towing heavy loads, no problem, we show them several towing techniques to keep people and equipment safe. Even if you do not take our AST1 course, we will show you how to pick out avalanche paths and traverse them as safely as possible.
Not able to do the course on your work site? We also know some superb training locations across the province, your employees can meet us there.
An added bonus to the safety training, is the team building that occurs. The experience of snowmobiling is absolutely exhilarating and beautiful. Your staff will spend time together, sharing a rousing experience, while working towards common goals, allowing bonding to happen more organically and far more effectively.
Here's what some of our happy customers had to say!
Out and about doing what we do!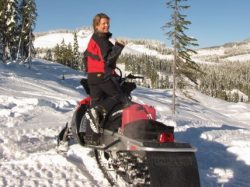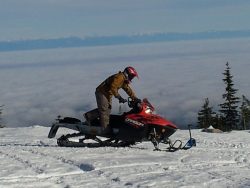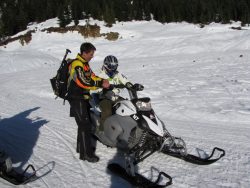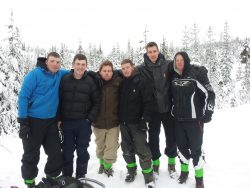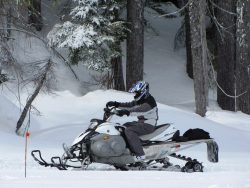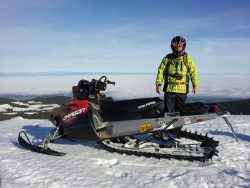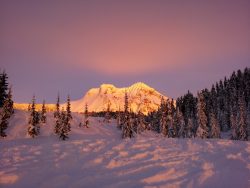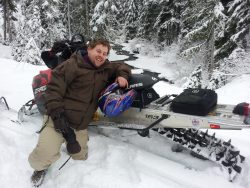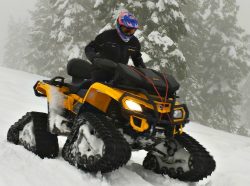 Questions or comments?
Thank you to our great sponsors!