About our ATV/UTV safety training courses…
BackCountry Safety Training's provides standard ATV/UTV training as well as our unique Snowtracted ATV/UTV course which incorporates elements of the snowmobile safe operator program into the Canada Safety Council's safe operator ATV/UTV course. By melding these programs together we believe we provide the most comprehensive snowtracted ATV/UTV education available to date. Join our Canada Safety Council certified instructors in a hands-on, informative, and fun course designed to provide you with the confidence to tackle the back country on your  standard ATV/UTV or your snowtracked machine. Our instructors have years of experience and skills which are passed on to our students in a fun, efficient and effective manner.
The Safe ATV/UTV operator course, whether is Recreational, Industrial or Snowtracted will increase rider knowledge, skills and confidence while reducing accidents and injuries.
The skills you learn will save you time, money, effort and most importantly, will help keep you save.
ATV/UTV Safe Operator (ISAO) (RSAO)
$130
excellent for new or advanced riders
Hands-on training
ATVBC Special Offer
ATVBC Members Special Offer ATV/UTV Safe Operator (ISAO) (RSAO)
$90
ATVBC Members
40 dollar discount
recreational ATV/UTV course
Snowtracked ATV/UTV Safe Operator
Certification $425 or Re-Cert $350
Certification or Recertification
Hands-on training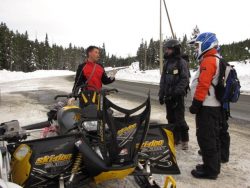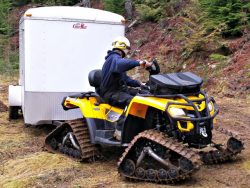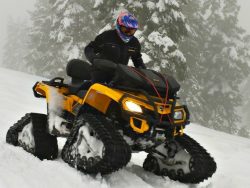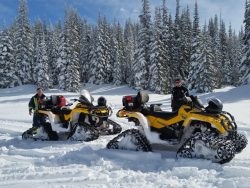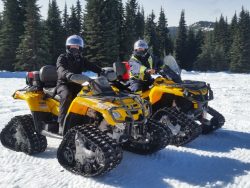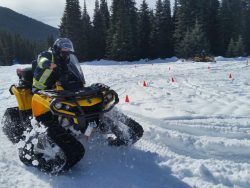 Benefits…
Reduce your workplaces motorized back country risk situations
Increase participants skills, knowledge, safety and confidence
Decrease your snow equipment maintenance issues
Comply with WorkSafe BC part 16 Competency of Operator/Mobile equipment
BackCountry Snowmobile's mobile service allows us to offer flexible Locations and Training Dates to meet your needs. Please contact us to set up training in a location and on a date that best meets the requirements of your workplace and employees.